Product details: 60 kg Barbell Set
60 kg Barbell Set including:

180 cm barbell bar / 30 mm diameter
Weight plates: 2x 10 kg/ 4x 5 kg/ 4x 2,5 kg
High-quality star collars

Perfect for getting started with weight training at home
Max. weight bearing capacity (barbell bar): 150 kg
Information regarding the 180 cm barbell bar with star collars:

Length: 180 cm
Weight: 10 kg
Diameter: 30 mm
Grip width / inner measurement of the barbell bar: 112 cm
Width of the weight plate holding ends: 29 cm each
Width of the weight plate stoppers: 2 cm each
Grip diameter of the barbell bar: 29,5 mm
2 corrugated grip surfaces, each 25 cm long

High-quality weight plates with grip holes
Diameter / thickness:

0,5 kg weight plate: 10,0 cm / 1,2 cm (no grip holes)
1,25 kg weight plate: 12,5 cm / 1,8 cm (no grip holes)
2,5 kg weight plate: 19,8 cm / 1,8 cm
5 kg weight plate: 24,0 cm / 2,3 cm
10 kg weight plate: 31,5 cm / 2,5 cm
15 kg weight plate 36,0 cm / 3,0 cm
20 kg weight plate: 40,5 cm / 3,5 cm
25 kg weight plate: 40,5 cm / 4,0 cm

Barbell set at an unbeatable price
---
Description: 60 kg Barbell Set
The 60 kg Barbell Set includes a 180 cm barbell and a number of weight plates for precise weight settings. The barbell is suitable for weight plates with a 30 mm hole. Safety star collars are also included in the delivery. These ensure a safe and effective weight training at home. Including a 180 cm barbell bar, the 60 kg Barbell Set is also perfectly suitable for beginners. The 60 kg Barbell Set can be upgraded easily by adding more weight plates as the barbell has a weight bearing capacity of 150kg, which allows to do advanced barbell exercises.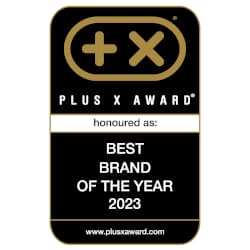 ---
Warranty conditions: 60 kg Barbell Set
The guarantee is valid in terms of the general statutory provisions for the end user.
---
60 kg Barbell Set Test & Evaluations
0 of 5 Stars
(0 Customer ratings)
---
---
Write the first rating!
---
60 kg Barbell Set Accessories
---
Fitshop puts each fitness equipment through its paces. Then our team of sports scientists, serious athletes, and service technicians of many years of experience evaluate the products of different categories. Compare easily the products using the Fitshop expert review and find your appropriate equipment.