Product details: Taurus chin-up station two-part
Taurus chin-up station with freely selectable grip width
Grip dimensions: in front 15 cm/lateral 28 cm
Incl. mounting material: 6 metal rawl plug, 6 metal screws
Stable frame: 3 x 3 cm
Chin-up bar with roughened handles
Lateral chin-up handles tapered
Dimensions chin-up station: (H) 50 (W) each 36 (T) 50
---
Description: Taurus chin-up station two-part
Two-part Taurus chin-up station wall mounting
The Taurus chin-up station two-part includes two elements, which can be mounted on the wall in any preferred space. Choose freely the grip width for your chin-up bar. Offering a wall space of 30 cm, the Taurus chin-up station two-part is perfect for varied torso training.

The chin-up bar has two handles showing forwards for chin-ups with parallel handles and two lateral handles, which are tapered in the middle. Do all chin-up versions on the Taurus chin-up station two-part. Handles are roughened and nonslip. Thanks of stable 3 x 3 cm strong frame, the chin-up station can be loaded up to 100 kg.

Chin-up bars for wall mounting are provided with mounting material (metal rawl plug and screws).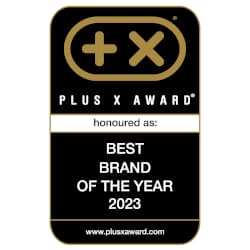 ---
Warranty conditions: Taurus chin-up station two-part
The guarantee is valid in terms of the general statutory provisions for the end user.
---
Taurus chin-up station two-part Test & Evaluations
0 of 5 Stars
(0 Customer ratings)
---
---
Write the first rating!
---
Fitshop puts each fitness equipment through its paces. Then our team of sports scientists, serious athletes, and service technicians of many years of experience evaluate the products of different categories. Compare easily the products using the Fitshop expert review and find your appropriate equipment.