cardiostrong exercise bike BX60 VR Fitness
Delivery by freight carrier
Product details: cardiostrong exercise bike BX60 VR Fitness
Max. user-weight: 136 kg
Dimensions set-up - cardiostrong exercise bike BX60 VR Fitness: (L) 109 cm x (W) 55 cm x (H) 134 cm

Technical information:

Braking system: electronically adjustable magnetic brake
Output: 10 - 350 W (

Adjustable in increments starting from

5 Watt)

RPM-independent resistance control

Flywheel mass

: 9 kg

Gear ratio

: 1:7

Length of the pedal arms

: 17 cm

Computer:

Display:

duration,

distance,

speed,

watts,

RPM,

calories,

heart rate

Display of exercise profiles via LCD
Exercise programmes in total: 19, of which custom: 1, heart rate controlled: 4

Resistance levels

: 16

User memory

: 4

Features:

heart rate measurement: hand pulse sensors + chest strap (sold separately)
Chest strap for telemetric heart rate measurement sold separately

Power supply: mains adaptor

Saddle adjustment

:

horizontal

,

vertical

Extras

:

extra low access

,

transport wheels

,

drinking bottle holder
---
Description: cardiostrong exercise bike BX60 VR Fitness
Who says training on the exercise bike can't also be absolute fun? That's exactly why there's the new HOLOFIT VR Fitness app - a training app that that conveys a virtual reality. Whilst you're training on your exercise machine, the app takes you into other worlds: Travel through ancient Babylon or around the most beautiful places in modern Paris or even take a detour to the rings of Saturn!
How does Virtual Reality fitness work on the cardiostrong BX60?
Virtual Reality training on the exercise bike is really very easy: with this set, you've got already everything you need! The fitness device, a VR headset and a cadence sensor as well as an activation code for the full version. Simp ly download the app on your smartphone and attach It The VR headset. You then connect the cadence sensor to the app and off you go on your virtual training journey! You get to see, on your smartphone, other worlds in 3D!
What can you experience in the HOLOFIT VR training app?
With the HOLOFIT VR training app, you'll find much more joy in training. With the app, you can set off not only on some distance, but be totally free to take a look round in that space. Look down and, with your feet in the pedals, look up and perhaps see a bird pass by. You get moving at pedalling speed. You can also stop pedalling, stay where you are and just look round ..., but not during a race or your opponents will leave you far behind.
Little games and training programmes loosen up the routine!
The VR Fitness training app also offers little games during training that also loosen up the activity. On each standard course, you can uncover further secrets or go looting by targeting and keeping your eyes on the prize. It can even be catching a flamingo or opening a secret chest.
VR Fitness is not only a fun gimmick, but it really works wonders for your fitness. Virtual reality training, for example, is made for you to complete many lengthier workouts and to train more often, without it being felt afterwards. with VR Fitness training to pass the time in a flash! Alongside this, you can set off on training programmes in the virtual surroundings, e.g. short, crisp HIIT sessions or programmes specially designed for the burning of fat. Isn't that brilliant? You can stroll through a penguin colony in Antarctica and burn off a few hundred calories, all at the same time.
Virtual fitness worlds - from the deep sea up to outer space
the HOLOFIT VR Fitness app offers already at least ten different worlds with up to 5 stages and also being new! At the moment, you have - amongst others - ancient Babylon, a tropical canyon, Cambridge or San Francisco available to you. As well as freely travelling in one of these worlds, you can also race against the computer or another user, reach cardio goals or compete against your own best time. All in all, you have well over 100 different training choices available.
What comes with the VR training hardware??
For Virtual Reality fitness training, you need four things: your fitness device, your smartphone, the VR headset and the cadence sensor.
The VR headset and the cadence sensor have been manufactured by Holodia especially for HOLOFIT. The cadence sensor is precise and has an inbuilt energy-saving mode. Through easy adjustment, the VR headset make the shoulder straps very comfortable. Included in the package is a second headband included that you can easily replace. It can be totally normally washed and, as such, offers the highest standards of hygiene.
HOLOFIT VR training is ae progressive app, which is why your smartphone should be powerful enough. As a rule of thumb, the phone should be at least a midrange smartphone made within the last 2 to 3 years. With the VRMarkapp (for free in the Play Store), you can test if your smartphone will be powerful enough.
cardiostrong exercise bike BX60
The cardiostrong BX60 is a very beautifully formed exercise bike for comfortable workouts. For this, it has on offer a well-padded and broad saddle, which is also more than suitable for long training sessions. The console is large and clear. thanks to turning knob it's also very easy to use. Do you want to tighten the resistance? No problem: Turn the knob easily to the right one, until you've got the desired resistance. This also works, of course, in the opposite direction. The deep walk-through makes getting up and down easier. This is an advantage, especially when wearing the VR headset!
Incidentally, when you've got the cadence sensor and VR headset, you are unrestricted in your training with the cardiostrong exercise bike. You can also attach the cadence sensor to another exercise bike, an indoor cycle or Crosstrainer and, through this, enjoy Virtual Reality training!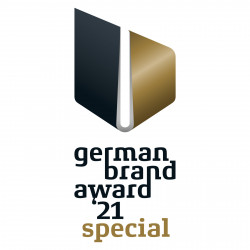 ---
Warranty conditions: cardiostrong exercise bike BX60 VR Fitness
For further information on the warranty, please refer to the manufacturer's terms of warranty. The manufacturer's warranty is an extra service and does not affect your statutory rights.
| Manufacturer's warranty | Frame | Full warranty |
| --- | --- | --- |
| Home use | 30 years | 2 years |
---
cardiostrong exercise bike BX60 VR Fitness Test & Evaluations
4.81 of 5 Stars
(475 Customer ratings)
---
Write a product rating now and win a gift coupon of 500 € or the refund of the paid purchase price. The choice is yours!
---
---
cardiostrong exercise bike BX60 VR Fitness Accessories

---
Fitshop puts each fitness equipment through its paces. Then our team of sports scientists, serious athletes, and service technicians of many years of experience evaluate the products of different categories. Compare easily the products using the Fitshop expert review and find your appropriate equipment.