Product details: Taurus Dip Station for Foldable Wall Rack
Enables triceps/shoulder training and leg lifting exercises on the Taurus Foldable Wall Rack
Sturdy steel design with extra-durable paint finish
Can be freely suspended at a height from the Taurus Foldable Wall Rack and removed again once your workout is over.
Good grip thanks to slightly coarse coating
Can only be used in combination with the Taurus Foldable Wall Rack.
---
Description: Taurus Dip Station for Foldable Wall Rack
Introducing our high-grade dip bar designed for use with our Taurus Foldable
Wall Rack
. This small piece of equipment is perfect for anyone looking to add a challenging upper body workout to their fitness routine.
The dip bar is made of robust steel and provides tremendous durability. It can withstand even the most demanding workouts. It is coated with a rust-resistant finish that will keep it looking great for years to come.
You can easily hang the dip unit on the rack at different heights. This dip bar is ideal for beginners and seasoned athletes alike.
Dips are one of the best exercises for your upper body and primarily train your chest, shoulder and triceps muscles. In addition, you can perform leg-lifting exercises at a dip station and effectively strengthen your abdominal muscles.
It's a doddle to install. With its sleek design and versatile functionality, this dip bar is the perfect addition to any home gym, as well as professional hotel or physiotherapist gyms. Whether you want to build muscle mass, improve your strength or simply stay fit, the dip bar is an indispensable tool for achieving your fitness goals. Order your dip bar today and take your upper body workout to the next level!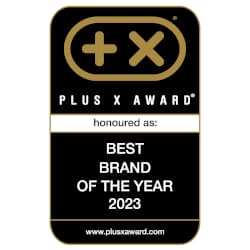 ---
Warranty conditions: Taurus Dip Station for Foldable Wall Rack
For further information on the warranty, please refer to the manufacturer's terms of warranty. The manufacturer's warranty is an extra service and does not affect your statutory rights.
| Manufacturer's warranty | Full warranty |
| --- | --- |
| Home use | 24 months |
| Semiprofessional use | 12 months |
---
Taurus Dip Station for Foldable Wall Rack Test & Evaluations
0 of 5 Stars
(0 Customer ratings)
---
---
Write the first rating!
---
Fitshop puts each fitness equipment through its paces. Then our team of sports scientists, serious athletes, and service technicians of many years of experience evaluate the products of different categories. Compare easily the products using the Fitshop expert review and find your appropriate equipment.