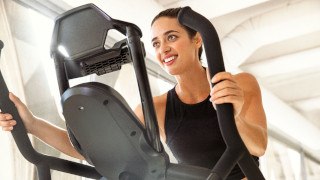 HIIT on the M8
Scientific studies have shown: High Intensity Interval Training (HIIT) is perfect for weight loss and sustainable fitness improvement. This is exactly what the M8 provides, with its innovative HIIT programme, with which you can get the most out of your workout within just 14 minutes. This is just under 1% of your entire day, which is no more effective investment in your fitness.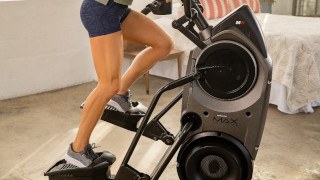 Outstanding programme management
Using the M8 doesn't make you sweat, but its programmes will. For the 14-minute Max interval programme, you only have to press two knobs and it's already on the go. In all, you have 7 training programmes available. Also included erhalten Sie countless personalised training sessions mit der brandneuen Bowflex JRNY™ App*.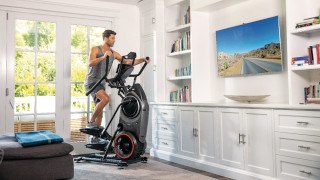 Home gym only 122 x 78cm in size
With its space-saving 122 x 78cm dimension and superb functionality, the M8 helps you build the figure of your dreams – and with little room taken, at that! Because of the Max Trainer's narrow base, you can work out anywhere in your house practically and highly effectively at studio quality.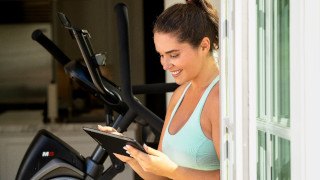 Personalised functions to motivate you
With the help of the Bowflex JRNY™ app*, you always have your own personal coach "Max" by your side. During training, Max speaks to you, helps you train and adapts to your needs, whilst you maximise calorie consumption during each workout!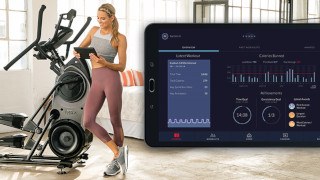 Showing the way to long-lasting success
With the free Bowflex JRNY™ app*, you can exactly define your fitness goals, analyse your performance, down to the smallest details, and increase your fitness in the long term. Your performance can always be seen and, as such, you can benefit from dynamic training, individual trainings sessions, training videos as well as continual motivation to help you get the best out of every workout.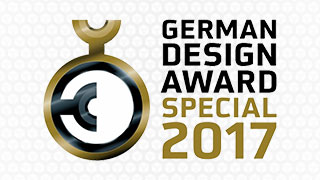 2017 Design Award for Max Trainers
The German Design Awards rewards products and their manufacturers for creating new standards in German and international design from their ability to innovate. The Design Awards panel comprises award-winning experts from the fields of design, the creative arts, the press and architecture. Previous accolades include Gold at the International Design Awards in 2013 and a Red Dot Award in 2015.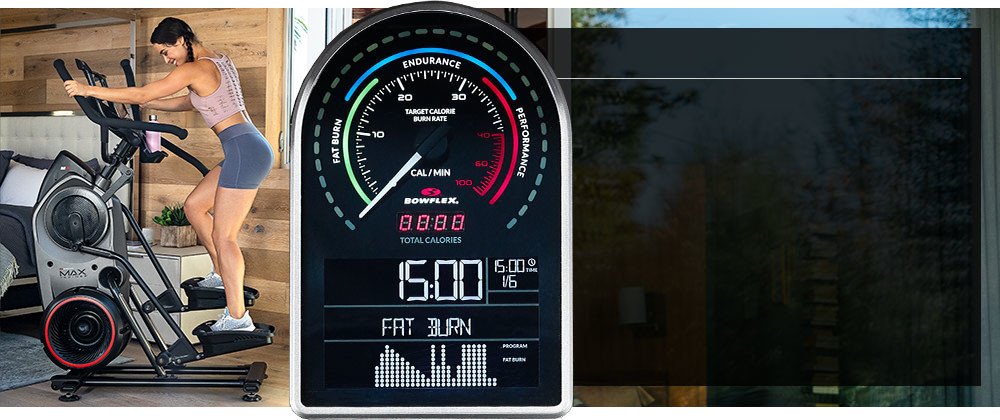 Workouts for every fitness level
The large dual-mode LCD / LED display, with its unique speedometer and its multicoloured display, shows you power zones, with which intensity you can just get training. From moderate and efficient training in the Fat Burn zone via increased Endurance training up to intensive Performance workout in the maximum pulse range. According to speed setting, you can start right away with a 14-minute High Intensity Interval Training session in which phases of low load alternate with phases of very high load.

From beginner to professional level, whether it's for weight loss, muscle development or for competitive reasons – whatever your fitness goals are, the M8 gets you on the right track!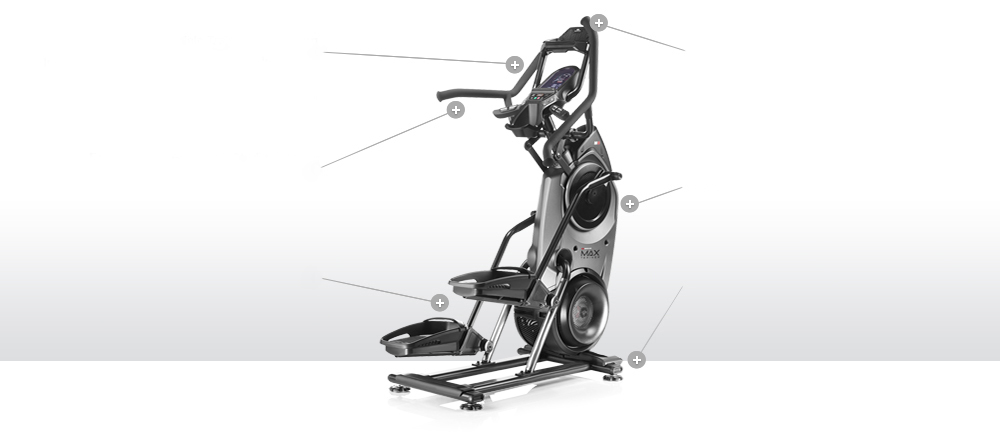 Great training management
You have 7 training programmes and
20 basic resistance levels available
Bluetooth heart-rate compatible Ergonomic handles at studio quality
Provide you with a wide range of
handle positions during your training. Secure positioning
Large Sport Performance pedals Cockpit with tablet holder
Use your tablet with the Max-Trainer JRNY app.
Keep your training well under control.
Magnetically adjustable media rack for your tablet or
smartphone, with USB charging port included. Stepper movements mit the benefits of a Crosstrainer
With the Bowflex Max Trainer, Crosstrainer
and stepper movements are combined. Space-economical design
Stable quality and stylish design
sized at only 122cm x 78cm, including transport rollers.
---
Product details: BowFlex Max Trainer M8
Programs: Warm-up, 14min Max interval training with high intensity, calorie burning, fat burning, step climbing, manual program
Bluetooth compatible – Compatible with the Bowflex JRNY™ app*
Max Intelligence Programme: Fitness rating, bespoke training, video training, tracking results and rewards
Resistance system: A combination of air and magnetic resistance
Synchronisation with BowFlex Radio – Tune into more motivation with the right music
The high-quality MaxTrainer from BowFlex M8i- The fastest way to fitness
Max Intelligence Programs: Fitness analysis, tailored training, video training, track achievements and rewards (subscription needed)
Power supply: Adapter
Synchronise with BowFlex Radio – Get extra motivation with the right music
Standard accessories: Bottle holder, smartphone/tablet holder
Scientifically tested and effective 14 minute Max interval program with high intensity for maximum results from your workout
Synchronisation with the BowFlex Fitness app Max Trainer with Bluetooth 4 (Android and Apple compatible)
The top of the Max Trainer product line
Max. user weight: 136 kg
Dimensions set-up - BowFlex Max Trainer M8: (L) 125 cm x (W) 78 cm x (H) 166 cm

Computer:

Resistance levels

: 20
Display:

duration,

speed,

watts,

RPM

,

calories,

heart rate

Display of exercise profiles via LCD
Exercise programs in total: 7
User memory: 4

Features:

Heart rate measurement:

hand pulse sensors

+ chest strap (sold separately)
Chest strap for telemetric heart rate measurement sold separately

Power supply: mains adaptor

Extras: transport wheels
---
Description: BowFlex Max Trainer M8
The perfect fitness device at the right time
The Bowflex Max Trainer M8 a state-of-the-art fitness device, developed for a period in which time is getting all the tighter. Work and day-to-day stress takes hold in all of us more and more, leaving with less and less time in which to workout or to move around. With the highly-effective 14-Minute interval programme on the Max Trainer M8, get the most success out of your workout in less time spent. Its compact size and elegant, modern design make this a great fit in any surrounding. The right fitness device at the right time – the Bowflex Max Trainer M8.
One out of two
The Max Trainer principle combines Stepper motions with the advantages of a Crosstrainer. Crosstrainers represent joint-friendly, whole-body training. This principle has been adopted successfullz for the M8. For one thing, you can very well integrate your arms, shoulders and upper back in your workout, thanks to the clever grip concept. The infinitely variable air resistance prevents braking suddenly, which could strain the joints. Due to the joint consruction, there is a very rounded movement, which is perfectly adapted to the human body. The movement of a professional stepper is not unlike climbing a flight of stairs. Consequentlz, legs and gluteal muscles are considerably further challenged.
Get the best out of every workout with personalised training
The Bowflex® Max Trainer® M8 is based on the successful Max Trainer® M7 model. The M8 includes enhances dual-mode LCD/LED displays, dynamic multi-position handles, hand grips, 20 levels of resistance and a premium media rack. The Max Trainer's burn rate is one of a kind and motivates you by providing guildlines to help you reach your goals - short, intense workouts followed by longer rest periods - for you to train smarter, not harder. With the help of the Bowflex JRNY™ app*, you always have at your side a personal coach called "Max". During your workouts, Max speaks to you,helps you with training and adapts according to your needs, whilst maximising the calorie consumption in each workout!!
Bowflex JRNY App™
You can now bring "Max" to life on the JRNY™ app that offers both free and subscription-based functions for your Bowflex® Max Trainer® M6 and M8 Cardio devices.
Max is at your service as your coach, ready to talk to you and offer you guidance and motivation needed for you to be successful! With the JRNY™ app, Max helps keep you up to date and motivates you by marking milestones, successes and personal bests, provides detailed analysis and rewards, and helps you keep track of time, calorie consumption and more.n. You also have access to Max's first training session, a straightforward fitness evaluation that's been developed for you to develop your own particular capacities.
* Bowflex JRNY™ subscription available. The first 60 days are free-of-charge. The app is available in English and German, but training videos are only available in English.
---
Warranty conditions: BowFlex Max Trainer M8
For further information on the warranty, please refer to the manufacturer's terms of warranty. The manufacturer's warranty is an extra service and does not affect your statutory rights.
| Manufacturer's warranty | Full warranty |
| --- | --- |
| Home use | 24 months |
---
BowFlex Max Trainer M8 Test & Evaluations
5 of 5 Stars
(4 Customer ratings)
---
---
---
BowFlex Max Trainer M8 Accessories
Out of stock
Back in stock approximately CW 09
(26/02/2024 - 01/03/2024)
---
Fitshop puts each fitness equipment through its paces. Then our team of sports scientists, serious athletes, and service technicians of many years of experience evaluate the products of different categories. Compare easily the products using the Fitshop expert review and find your appropriate equipment.