Taurus FX9.9 Cross Trainer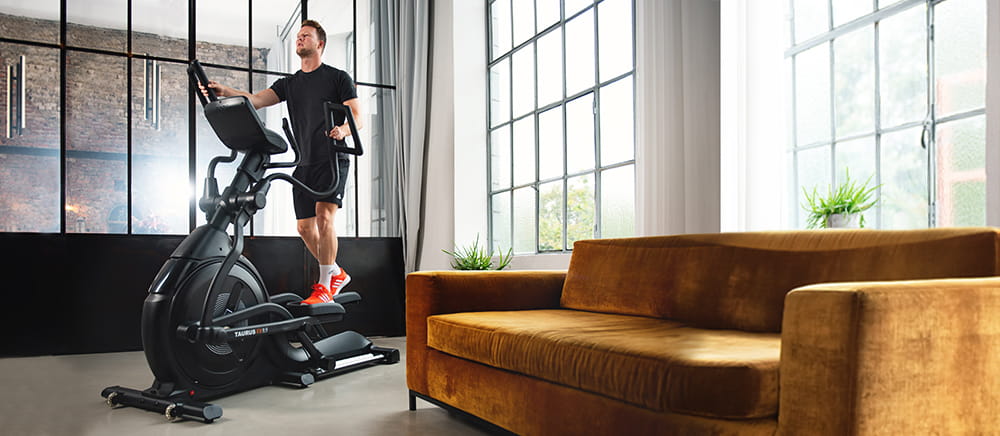 Taurus FX9.9 Crosstrainer
Rotary knob control on clear console
App compatibility with Kinomap and iConsole+ training
Exceptional stability
Incline can be adjusted in 10 increments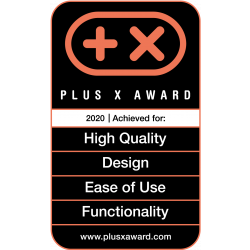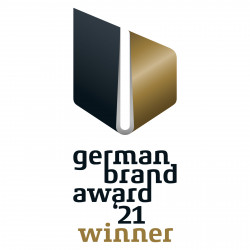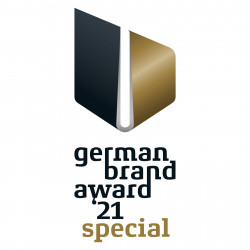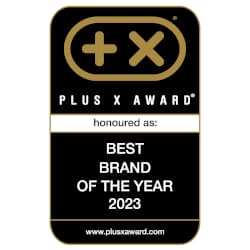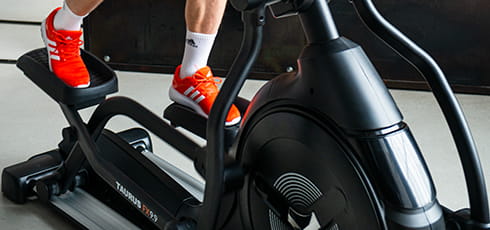 Optimal ergonomics
The FX9.9 is suitable for any body size thanks to the multi-position grips, meaning you can optimally adjust your grip positions to your stance. With a stride width of only 3.3 cm and a stride length of 56 cm, you will have the perfect feeling of running and be able to move both naturally and comfortably. The incline, which can be adjusted to 10 different levels, allows you to work your muscles even more intensively and you always have a secure footing thanks to the large and non-slip pedals.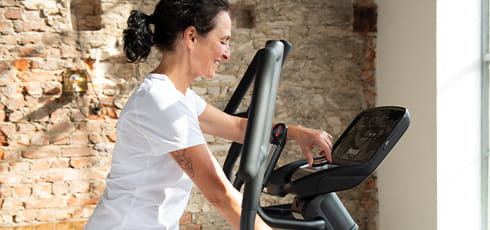 Clearly arranged console
The FX9.9's swivelling and clearly arranged console means you can conveniently make all settings for your workout via the rotary knob control. Here you can view the time, distance, speed, watts, revolutions/min, calories and your pulse. This way you are always up to date on your training progress. You would like to customise your training even further? Thanks to compatibility with Kinomap and iConsole+, you can make your training even more flexible.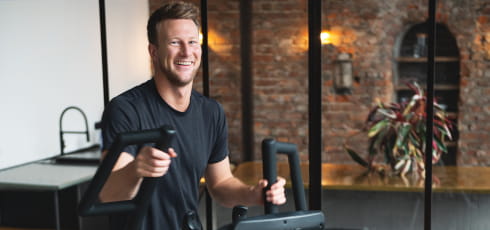 Maximum performance
With the FX9.9, you receive a crosstrainer for maximum performance. You can choose from 10 different incline adjustment options, 32 resistance levels and 25 workout programs during your workout. The best part? You can easily change the resistance during your workout via the handles, without having to interrupt your workout.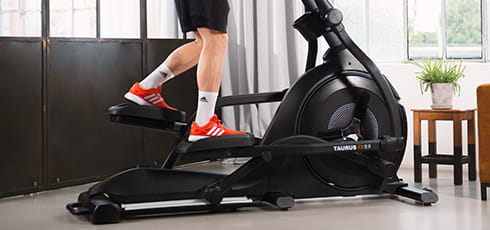 Exceptional stability and durability
With its solid frame and premium workmanship, the FX9.9 is designed for particularly high loads of up to 180 kg. A high-quality electromagnetic induction brake is installed inside, which ensures smooth running action. Thanks to the large, perfectly balanced flywheel mass, smooth running action is guaranteed even during intensive endurance training. In addition, the FX9.9 is equipped with transport wheels, meaning you can easily move the crosstrainer to a different location.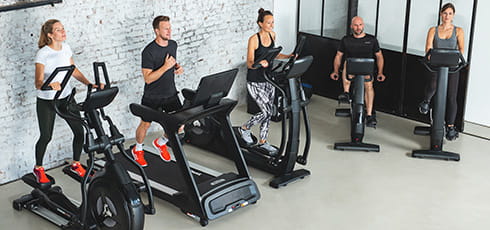 The Taurus 9.9 fitness equipment series: welcome to the family
Strong performance, high stability and comfortable, ergonomic training – that's what the new Taurus fitness equipment family stands for. The family consists of two cross trainers (one front-drive, one rear-drive), a recumbent bike, an ergometer and a treadmill series. The devices are coordinated in function and design, and in combination they are the first choice for any high-quality gym.
---
Product details: Taurus FX9.9 Cross Trainer
Crosstrainer (Front wheeler) with an adjustable incline
Clear swivel display with very simple dial control
Perfect running feeling: very small stride width of just 3.3 cm
Incline for more intensive use of the muscles
A stride length of 56 cm with a flat ellipse means a very comfortable walking experience
Multiple grips: optimal grip position for every body size
Extremely stable device: 180 kg max. User height
Use either the display or the middle handles to adjust the resistance level and incline
The display is both elegant and simple
App Compatibility:

iOS: iConsole+ Training and Kinomap
Android: iConsole+ Training

Max. user weight: 180 kg
Dimensions set-up - Taurus FX9.9 Cross Trainer: (L) 211 cm x (W) 82 cm x (H) 188 cm

Technical information:

Braking system: electromagnetic induction brake
Output: 10 - 350 W (

adjustable in increments starting from

5 Watt)

RPM-independent resistance control

Balance mass according to the standard of Tiedje: 10 kg

---

When you compare the products, please mind that some manufacturers define differently the balance mass of their crosstrainers. Therefore, the indications can vary among each other. Besides the weights of flywheel, pulley, and caryying wheel respectively cross and blank discs (levelling discs), the indications of balance mass of some manufacturers consider additionally the weights of pedal arms, handle bars, and other parts. This is dubious in our opinion. We define the balance mass as "total weight of flywheel, pulley, carrying wheel respectively cross and blanc discs", which form the rear balance unit.

Balance mass according to the manufacturer: 0 kg

Balance mass according to the standard of Tiedje: 10 kg, of it

Flywheel: 10 kg
Pulley: Not specified by the manufacturer
Carrying wheel: Not specified by the manufacturer
Cross joint and round blank: Not specified by the manufacturer

Aspects which are not included in valuation according to the standard of Tiedje:

Grip bars (R+L): Not specified by the manufacturer
Pedal arm (R+L): Not specified by the manufacturer
Other parts: Not specified by the manufacturer

---

Gear ratio: 1:8.75
Stride length: 56 cm
Stride height: 14 cm
Stride width: 3.3 cm
ball-bearing mounted joints

Computer:

Resistance levels

: 32
Display:

duration,

distance,

speed,

watts,

RPM

,

calories,

heart rate

Display of exercise profiles via LCD
Exercise programs in total: 25

, of which

custom: 1,

heart rate controlled: 4

User memory: 4

Features:

Heart rate measurement:

hand pulse sensors

+ chest strap (sold separately)
Chest strap for telemetric heart rate measurement sold separately

Power supply: mains adaptor

Extras: transport wheels, drinking bottle holder

An elliptical crosstrainer with a joint-gentle, elliptical movement
---
Description: Taurus FX9.9 Cross Trainer
The Taurus FX9.9 Crosstrainer from the 9.9 line of fitness equipment from Taurus excels with excellent movement quality, high stability and, above all, the adjustable incline. The adjustable incline allows you to vary the intensity and muscular focus even more effectively!
Inclines are good for your bum!
The Taurus FX9.9 is one of the few crosstrainers on the market that has an adjustable incline. An adjustable incline offers two major advantages: firstly, in addition to the resistance level, there is a second option for adjusting the training intensity, as it is much more demanding to run uphill than on the flat. Second, the muscular focus is somewhat different. As with climbing stairs, when the crosstrainer is on a high incline, it works the gluteus maximus, or buttocks, more intensely. The Taurus FX9.9 Cross Trainer is the right choice for those who want to lose weight and tighten their glutes.
Extraordinarily high movement quality and ergonomics
You should, of course, feel comfortable while exercising on the crosstrainer. The FX9.9 Crosstrainer is excellent in the three points that play a significant role in ensuring a pleasant workout: stride length, stride width and the ellipse height.
The stride length is very generous at 56 cm. A longer stride length is usually perceived as much more comfortable when training. At 56 cm, the crosstrainer is suitable for people from any height from 160 to 210 cm.
At just 3.3 cm, the stride width is very small. A narrow stride width is much more comfortable as well as ergonomic, and it can also prevent hip malpositions. Just test it yourself: when you walk, your feet are close together.
The stride height / ellipse height is also very comfortable at just 14 cm. In combination with the stride length, this results in a smooth running feeling that both feels good AND is gentler on the joints.
The step surfaces / pedals are non-slip and large. In addition, the multi-grips are more ergonomic. Regardless of the user's height, everyone can find the optimum hand position for them. This means that the FX9.9 is perfect for any exercise room where multiple people are working out, for example at home for the family or in a professional exercise room in a hotel or a company.
A huge range of comfort functions make working out fun!
Can be operated in the blink of an eye
The display of the FX9.9 can be operated easily using a rotary knob. This allows you to quickly select programs or quickly change target values (e.g. watts or calories). Once you have made your settings and the program starts, you can also, for example, take your tablet and place it on the tablet holder to watch a movie during your workout. You can also connect your mobile device to the free iConsole+ training app.
The little extras make the Taurus FX9.9 Cross Trainer truly great
In additional to the simple control system and the tablet holder, additional extras make sure that the FX9.9 is truly fantastic. For example, the display can be swivelled, the incline (10 levels) or resistance (32 levels) can not only be adjusted on the console but also on the handles in the centre. These handles also have hand pulse sensors, meaning you have the choice of measuring your pulse using the chest strap or using the hand sensors.
There is also a water bottle holder on the console post. This means you won't get dehydrated during strenuous workouts. The FX9.9 can also easily be rearranged after your workout. There are two sturdy transport wheels arranged at the front and there is a sturdy lifting handle at the rear.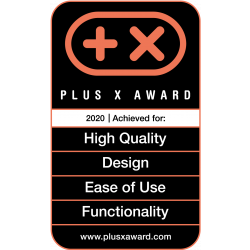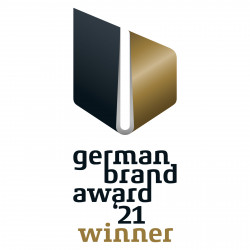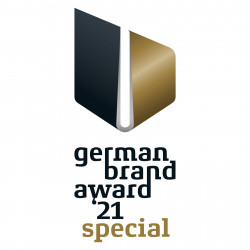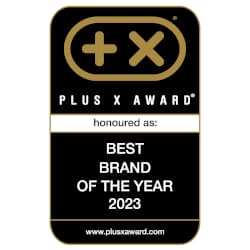 ---
Warranty conditions: Taurus FX9.9 Cross Trainer
For further information on the warranty, please refer to the manufacturer's terms of warranty. The manufacturer's warranty is an extra service and does not affect your statutory rights.
| Manufacturer's warranty | Full warranty |
| --- | --- |
| Home use | 24 months |
| Semiprofessional use | 12 months |
---
Taurus FX9.9 Cross Trainer Test & Evaluations
5 of 5 Stars
(2 Customer ratings)
---
---
---
Taurus FX9.9 Cross Trainer Accessories
Out of stock
Back in stock approximately CW 09
(26/02/2024 - 01/03/2024)
---
Fitshop puts each fitness equipment through its paces. Then our team of sports scientists, serious athletes, and service technicians of many years of experience evaluate the products of different categories. Compare easily the products using the Fitshop expert review and find your appropriate equipment.